How the Dallas Wings can make — or miss — the WNBA playoffs
Home cooking for final stretch, but inconsistencies abound
There are just six games left to end the regular season. The Dallas Wings have an opportunity to clinch a playoff spot, but there are some inconsistencies on both sides of the ball that could possibly knock them out of playoff contention.
Dallas has the second best offensive rating at 103.9 and they are third in scoring averaging 83.3 points per game. They are second in offensive rebounding and second chance points averaging 9.9 and 12.8 points per game, respectively. While they have some of the best stats in the league offensively, they have not been able to convert the numbers into more wins.
The Wings have lost three of their last five games by an average of eight points. Guard Marina Mabrey told reporters after their 76-75 loss against the Washington Mystics on Saturday that when things do not go the team's way it starts to spiral downhill, that it starts to spiral downhill too fast and they do not get it back.
"Gotta let it go and just win the next game and have that will to win, that fight, that energy that we had the first half, and try to put it together for 40 minutes," Mabrey said. "Even if it's not perfect, like it wasn't the first half, it can't be as bad as it was in the second half, you have to have some type of balance."
Balance offensively and defensively has yet to be consistent this season. The Wings have a defensive rating of 103.1 which is ninth in the league. One thing that has caused the team to lack balance because of inconsistent player availability due to Olympic obligations and/or injuries.
Dallas has had 11 different starting lineups and now two key players are missing. Gold medalist guard Allisha Gray is on concussion protocol and forward Satou Sabally has been out the last five games due to an Achilles strain. There have been different players to step up in their absence like veteran forward Isabelle Harrison who has averaged 19 points in the last four games. She said the team has to focus and not take anything lightly.
"We just have to learn how to finish games, that comes with maturity and experience and everything like that, so unfortunately we lost this game but I'm pretty sure we'll have the same mindset of going back to the drawing board and we will need to practice for the next couple of games," Harrison said.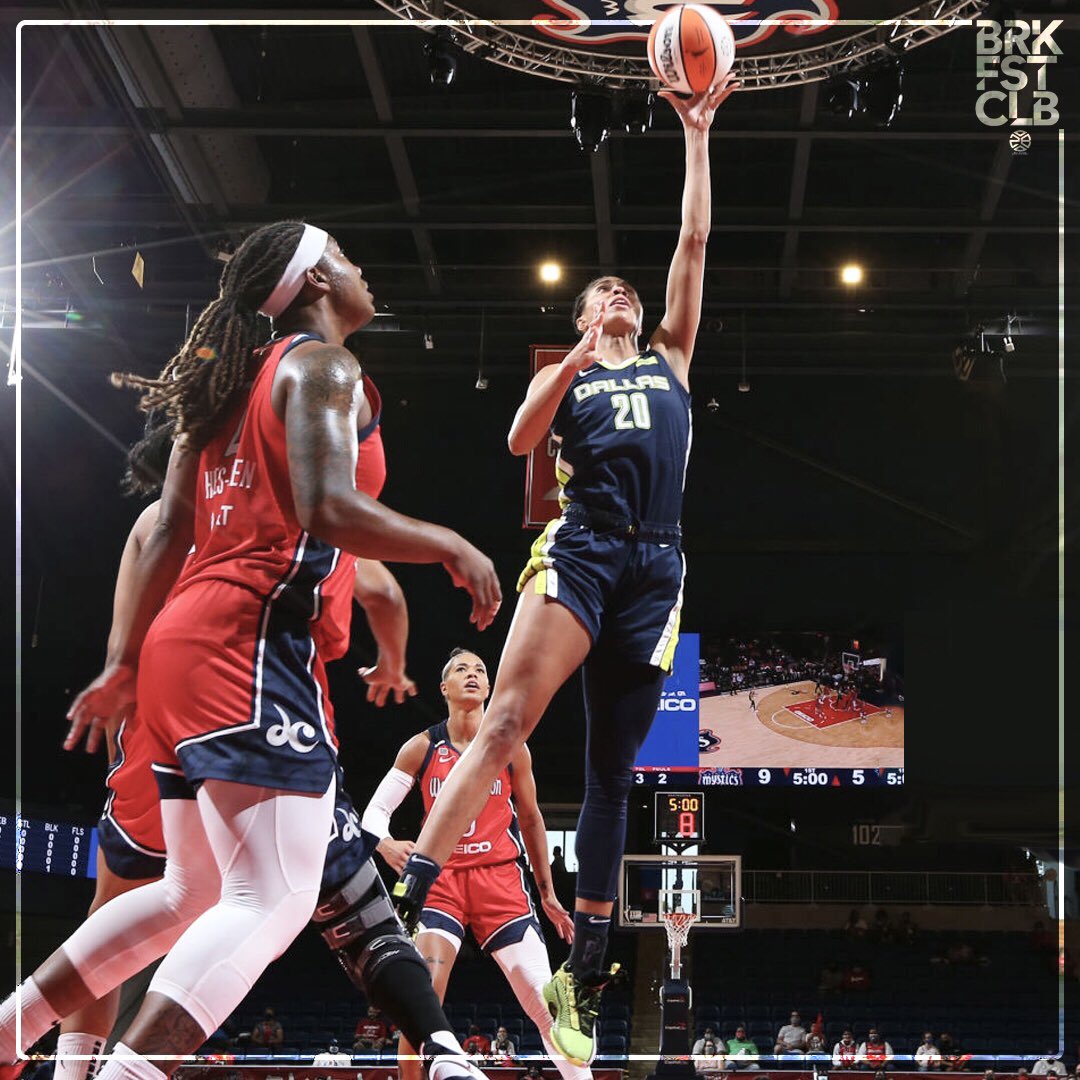 Clinching playoff spots six through eight could come down to the wire. The Wings are currently seventh in the standings, but they are only 1.5 games ahead of the 10th spot. Dallas has five of their last six games at home. This would normally be an advantage for most teams, but Dallas has played better on the road, winning 7 of 8 games. They have only won 4 of 7 games at home.
Now going into the four-game home stand, Head Coach Vickie Johnson said that she has spoken to her players about how the other teams do not fear playing them at home.
"That's unheard of in the W… when you go home, you win at home. We haven't built that reputation yet, and it's time to build that reputation," Johnson said.
Dallas is a young talented team that can secure a playoff spot if they remain efficient on offense and lock in more defensively. Johnson has said the Wings owe it to the fans and themselves to do better.
"We have to find focus at home, that same focus we have on the road. I don't know what's the distraction at home versus on the road, whatever it is we have to figure it out and we have to figure it out soon," Johnson said.
Dallas continues their playoff push and begins their four-game homestand Wednesday against the Atlanta Dream.
Arie Graham joined 'The Next' in May 2021 as the beat writer for the Dallas Wings.